My Epic Delivery Journey is presented in reverse chronological order. Scroll down through the past…
---
MANICOMIO VIA KICKBACKAVL
Originally posted to Stu Helm: Food Fan Facebook page on  9/17/2021
🚗 My 🍕 Epic 🍗 Delivery 🌭 Journey 🍔 continues with what I call "Catered by Kickbackavl!" My mom wanted nothing in this world more than Manicomio pizza and entrees with family at my house on her birthday yesterday, so bah-dah-bing, bah-dah-boom, I ordered every dish on her list on line, it was delivered fresh, hot, and delicious, and was on the table, ready to eat when she and the rest of my family arrived! We tore into it like a scene from the Fantastic Mr. Fox, and it was awesome. Thanks, Kickback! Thanks, Manicomio! Thanks, Mom, for being the best! ❤️❤️❤️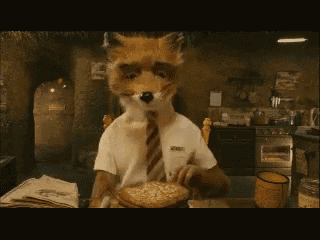 You can see more words and pictures, and follow My Epic Delivery Journey on my own blog, Stu Helm: Food Fan.
---
ASHEVILLE CRAFT CANNABIS & OLD EUROPE PASTRIES 
Originally posted to Stu Helm: Food Fan Facebook page on 8/11/2021
Y'all. I decided to start My Epic Delivery Journey with 2 prerolls from Asheville Craft Cannabis and 3 pieces of cake from Old Europe Pastries. The prerolls are CBD, and they came in GLASS tubes! There's so much plastic waste in the preroll industry, it was a welcome change to see glass tubes and cork stoppers. They also came with a wee little nug of the CBD weed, so you can see it I guess. I smoked it. The cakes were vanilla cheesecake, chocolate cheesecake, and some of the best key lime pie in Asheville! All three cakes were delicious, and delivered intact and on time by our friends at Kickbackavl! One day I'll be able to get some dang THC prerolls delivered with my cake, right? 😉😂
---
THE JOURNEY BEGINS
Originally posted to Stu Helm: Food Fan Facebook page on 8/11/2021
TODAY IS THE DAY THAT I BEGIN MY EPIC DELIVERY JOURNEY!
I'm about to embark on a months-long culinary march through every menu in Kickbackavl's roster of Restaurant Partners!
It's officially 1,000 degrees Fahrenheit outside today, making it the perfect day for me to stay INSIDE! I work from home most of the time, and I hate the sunshine, so delivery is a great option for a person like me on a day like today!
I haven't decided on where to order from yet, as Im not quite hungry yet, and I want to wait until my stomach has an opinion before I order-up the first entry in my Epic Delivery Journey!
Join me if you care to! Make suggestions below if you have them!
---
MY EPIC DELIVERY JOURNEY 
Originally posted to Stu Helm: Food Fan Facebook page on 8/11/2021
Y'allllll… I'm about to embark on a new, months-long journey, through every menu of every Restaurant Partner on the entire roster at Kickbackavl! ALL. OF. THEM. One after another after another after another… it's going to be an epic trek of tooth and tongue, that will include many a tale both tall and true! Mostly true. I'll start my pilgrimage in the next week or so, and keep on going until, much like the mythical Pokemon, I have collected them all. And then I'll start at the beginning and do it all over again.
https://www.kickbackavl.com/restaurants
As many of you know, I started working for KickbackAVL — Asheville's ONLY local food delivery service — during the pandemic, and I have loved it! It's a great company, run by a great person, my boss, Jennie, and I feel super-proud to be a part of it!
I am about to leave-but-not-leave the company soon, however (I'll still be doing a lot of their social media), in order to get back into my usual gig with Asheville Food Tours.
In order to stay connected to the Kickback delivery world, and the restaurant partners that I worked with at Kickback, I've decided to eat my way through the entire roster, and then go back and start over, sharing words and pictures of everything along the way of course!
Stay tuned! And if you're a food maker who would like to be included in my delivery deep dive, but you're not signed up with Kickback yet, you can apply with them HERE: https://www.kickbackavl.com/vendorSignup2.xsl
---
 ~ END ~
---
Please follow me on Facebook and Instagram,
This blog is advertisement free! If you would like to "tip" me for my efforts, please Venmo me at Stu-Helm
or PayPal at stuhelmavl@gmail.com